Secuirty System - Lynx 5200
Prices
New Customer Sign Up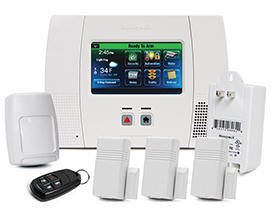 Honeywell's LYNX Touch 5200 all-in-one home and business control system features a bright, 4.7" full-color touchscreen with graphic icons and intuitive prompts for easy operation. It features live video on demand, Z-Wave® automation capabilities, advanced alarm communications, garage door notification and control, tornado alerts for U.S. and Canadian residents, and remote software upgradeability.
The Wi-Fi® module offers the lowest cost alarm communications (including two-way voice) and remote services solution – saving installation time and reducing monthly operating costs.
Security Camera - Marine Camera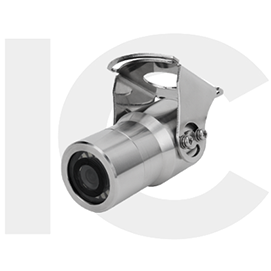 The super rugged stainless steel (AISI 316) ELM-700BL-IR is designed to resist the harshest environments. Salt-mist and chemicals can corrode ordinary cameras, but the ELM-700BL-IR is specifically designed to maintain its structural integrity and internal electronics under these aggressive and corrosive conditions. The camera features IR nighttime illumination to reveal the action under any lighting condition. With its waterproof and compact body, it is ready to capture high-resolution footage no matter what the environment. The ELM- 700BL-IR is perfect for marine applications like ships, yachts, marinas, or wherever there are caustic or corrosive elements.
Security Camera - Dat_ELID1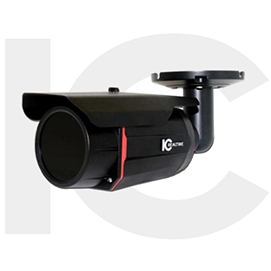 The EL-ID1 is an advanced license plate camera that utilizes IR illuminators to capture license plates in all weather and lighting conditions. Installed at access points, the EL-ID1 captures plates of vehicles entering and exiting properties at speeds of up to 30mph within a distance of 20'. Built-in infrared illumination enables plate capture under any lighting conditions; while intelligent saturation technology eliminates motion blur and headlight/sunlight glare for a high-contrast image. Delivering perfect plate capture, the EL-ID1 allows the identification of front and rear license plates regardless of the weather or lighting conditions.
Security Camera - Dat_ICR300H3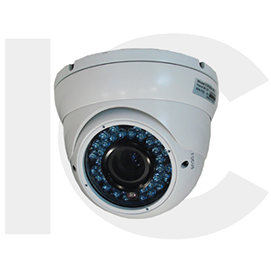 The ICR-300H3 was designed off the ICR-200's orbital chassis, but the ICR-300H3 takes performance to a new level with a larger size and more advanced features. With its new super high-resolution 1/3" Sony Super HAD 700TVL image sensor comes stronger IR LED's: up to 100' of long-range nighttime viewing. The camera boasts a varifocal lens that can be set between 2.8-12mm for the perfect amount of flexibility. Beyond that, the camera chassis itself is fully weatherproof, making it suitable for installations in both indoor and outdoor environments. If you like the ICR-200, you will love the ICR-300H3.
Automation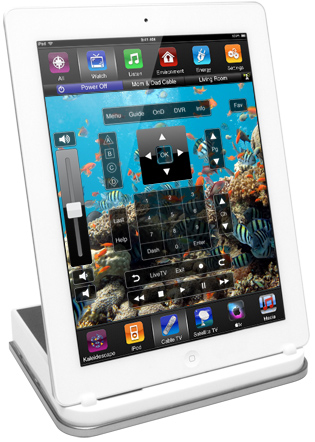 Savant's groundbreaking home automation solutions are designed to bring together all of the smart home technologies, media content, and internet connectivity that, when working in concert, result in an efficient and comfortable lifestyle. At Savant, we merge all of this exciting home control functionality and place it at your fingertips through sleek and intuitive user interfaces that are already a part of everyday life for many people's Apple® iPad®, iPhone®, and iPod touch®.
Enjoy the ultimate convenience of a custom-tailored Smart Home that easily connects to and manages multiple intelligent control services and devices simultaneously, effortlessly synchronizing countless commands to suit each household member's smart home control preferences.
Automation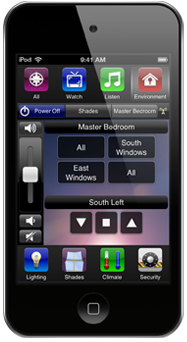 Enjoy home automation by pressing the Home button to turn on specific lights in the house, set a pre-determined temperature, play your favorite music, and activate the jets to your hot tub.
As you leave the house, press the Away button for automated lighting control that turns off and closes specific lights and shades, adjusts the heat or air conditioning, and activates your security system.
Trigger your morning wake-up to open the shades, activate intelligent lighting to turn on select lights, and play music or turn on your favorite TV or radio programming.
Perform any of these home control functions and more when away from home using Savant's Automation Application on your iPad, iPhone or iPod touch.
Theater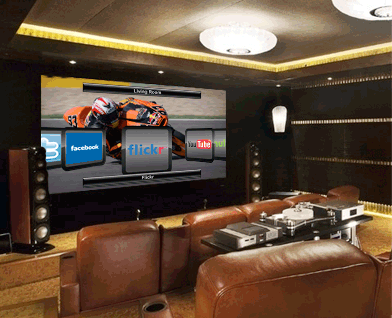 With a fully integrated Savant System, convert the family media room or professionally designed home theater into the ultimate viewing experience.
From a Single Savant SmartSystem, pilot your home theater to:
- Control your media, intelligent lighting, curtains, temperature, etc.
- Enable heart-pounding 7.1 surround sound
- Distribute HD 1080p video
- Access and stream content from online sources such as YouTube, Hulu and more!
Theater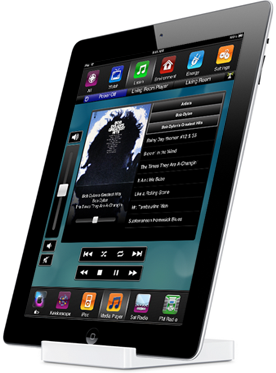 Home theater control made easy with a push of a button from a docked iPad®, your home theater can be automated to cue up your favorite movie, dim lights, close shades, set a predetermined temperature, even start popping the popcorn!
Audio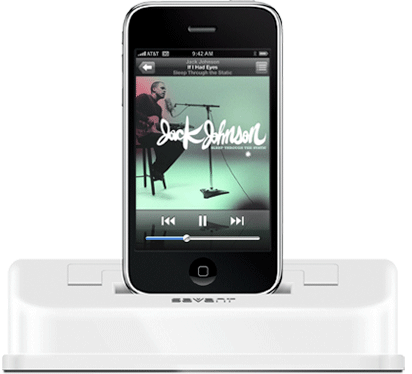 Savant's whole-house audio solutions can satisfy the discerning ear of any astute or casual listener.
Whether you are having a house party or quietly relaxing by the pool, create the ambiance you desire by playing independent audio streams from multiple formats and sources to set the mood or enhance your surroundings.
Audio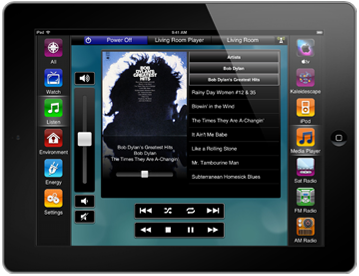 Your iPhone® or iPod touch® is now a dynamic source for immediate entertainment using smart home control.
Any iPhone or iPod touch becomes an active media player within your smart home's whole house audio system. Simply connect your iPhone or a guest's iPod touch to a Savant Media Dock, and the media content loaded on each device can be distributed to any room.
Audio

A SmartSystem from Savant is well-equipped for AV control and management, boasting an integrated iTunes®-based digital media server that provides a familiar digital jukebox experience.
All of the family's favorite music, movies, television shows, and more can be securely stored, quickly accessed, shared, displayed, and selectively distributed throughout the home. Up to four independent and simultaneous types of iTunes media can stream to any area in the home, effectively achieving whole-house audio video distribution.
Audio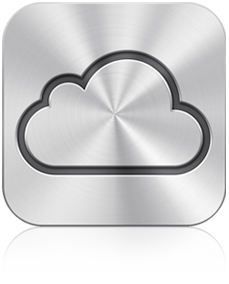 Cloud friendly - Savant delivers iTunes-Match™ Compatibility.
Homeowners can now automatically sync music and playlists between their home computer, any compatible iOS device and their Savant system, making media storage ubiquitous and user-friendly to the highest degree.
Any song uploaded to your iTunes account from any registered device at home, your secondary residence or on the go, will automatically be added to your Savant multi-room audio/video library and will be available to play throughout your home.
Lighting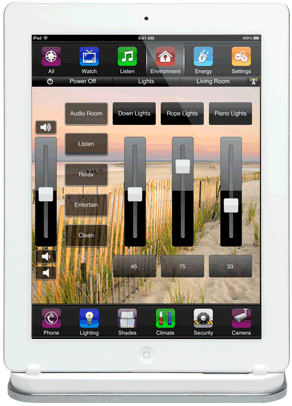 intelligent lighting control is designed to give you a level of command and innovation that goes far beyond the ability to easily adjust the lights in your home.
Lighting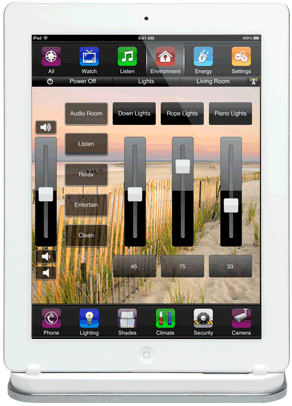 Eco-friendly total lighting control that acts in your best interest whether you are home or away: Automated lighting control integrates with motion sensors to dim or turn off lights when a room is unoccupied.
Configure specific intelligent lighting to go on at sunset and off at daybreak.
With one touch initiate a Goodnight scene to deactivate all interior lights as exterior floodlighting is turned on.
Remotely monitor and adjust home lighting control status throughout the house while away from home using your iPhone® or iPod touch®.
Lighting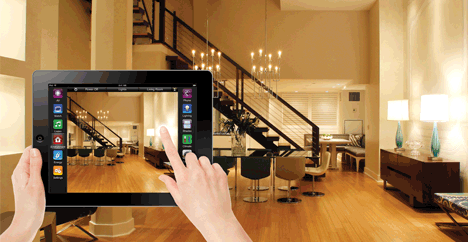 "True" lighting control like no other
With Savant's TrueImage™ Control technology use an iPad® to simply touch an image of the actual light in the room you desire to control, and not only will the light in the room turn on/off or dim when pressed, but it will also illuminate on the iPad to confirm the command. Learn more...
Climate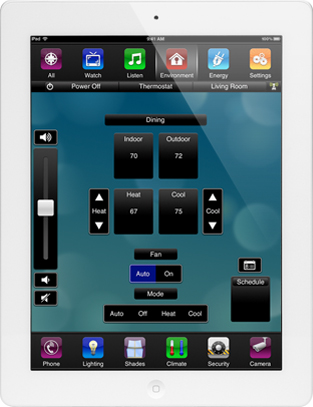 Savant gives you ultimate home climate control throughout your residence. With a Savant SmartSystem, enable your thermostats and window shades or blinds to work together to improve energy efficiency, reduce the demands of the heating and cooling systems and prevent damage to expensive furnishings from over exposure to harmful UV rays.
Climate
Command your climate:
Set a comfortable temperature setting in a specific room or the entire house using smart control systems
Close the blinds in your living room while opening the shades in the kitchen.
Pre-set blinds to close during the midday sun to keep the interior cool, conserve energy, and protect expensive furnishing.
Remotely monitor and adjust climate status throughout the house while away from home using an iPhone® or iPod touch® for easy smart home automation.
Climate
Easily Set your Climate Control Events.
From your iPad, Savant's HVAC Scheduler allows users to quickly create their own climate schedules based on time of day and month of year events including season change, temperature and humidity.
Copying, adding, deleting and viewing HVAC schedules is simple. Moreover, creating cooling and heating set points based on time of events is accomplished by dragging a cooling and/or heat point to the specific time of day.
Communications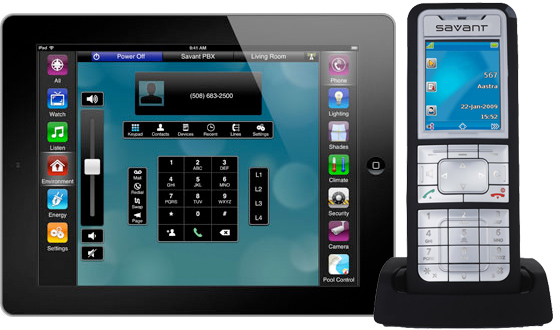 Whether you need to call room-to-room, or make and receive domestic or international calls, Savant's iPad® intercom features and advanced telephone platform are easy and efficient for everyone to use.
Communications
Complete IP home phone system
With the introduction of it's integrated phone system, Savant leverages its ongoing convergence of Apple® technology as the leading Apple-based automation and unified communication solution. The power and flexibility of a truly open platform, together with the strong telecom background of Savant's founders, have coalesced into the industries first control plus communications solution for residential and commercial applications providing robust and immediate intercom functionality.
House-wide iPad or iPod intercom.
Family members can communicate from iPad to iPad or Smart Dock to Smart Dock, providing robust and immediate intercom functionality.
Telephone Entry System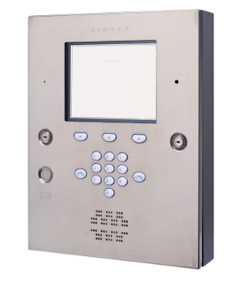 A telephone entry system creates a communication link between an external intercom zone such as a front door or entry gate to every telephone in the home or office. When a visitor arrives and presses the doorbell, a distinctive sound is sent to the phones to alert the occupant that someone is calling in from the intercom.
Telephone Entry systems are commonly used in multi-tenant buildings that hold offices, condos or apartments. A directory unit is placed at a door that can be used to contact building occupants. It may have a list of occupants and a code number that is dialed or may connect the visitor tot he tenant as a button by their name is pushed.
Telephone Entry System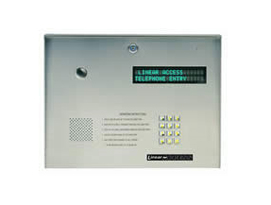 AE-2
As a telephone entry system, AE- 2 provides full duplex telephone communications through hands- free operation, and controls four openings via touch-tone telephone. It is supplied in a rugged, stainless steel, surface mount housing that will withstand years in the toughest environments.
Remarkable ease of operation is made possible by a highly visible keypad and large display, which presents visitors with a scrolling directory of up to 3,500 occupants (residents or employees) by name and code. When a code is entered on the keypad, a two-way voice link is established so the occupant can identify the visitor and grant access. Occupants gain entry using a special transmitter by keyless entry.
Telephone Entry System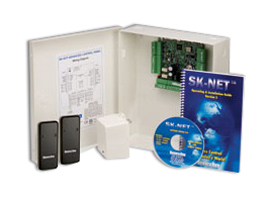 Access Control System For Two Doors
Proximity Reader
reader/writers are used for Access Control and a wide variety of Automatic Identification and Data Collection applications. Compliant with ISO 15693 standards, these high frequency 13.56 MHz units offer the latest in open architecture and interoperability.
The units have been optimized for use in access control applications. An industry-standard Wiegand interface allows easy connection to control panels by most manufacturers. Bi-color LED and buzzer control are also provided.
An RS-485 communications protocol is included. This permits two-way data transfer for read/write applications. Used with, or instead of, the Wiegand communications, RS-485 offers the systems integrator unique opportunities for merging access control and other systems.
Energy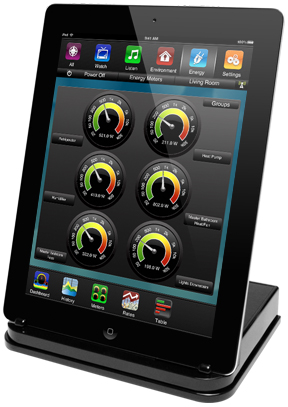 Our intelligent control technology enables the homeowner to monitor and reduce energy consumption of smart home electronics, conserve resources, and save money all without sacrificing comfort or convenience.
Energy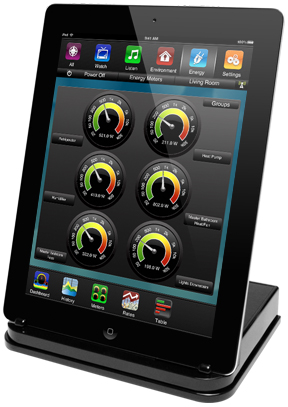 Through an elegant iPad interface, Savant's Smart Energy Monitor solution measures energy usage and production in real-time, including historical data of multiple energy management devices. This provides consumers and facilities managers with real-time information on electricity use and costs. You can monitor each and every aspect of electricity usage, from appliances to heating and lighting, and view your entire electricity usage or production at home or remotely.
Moreover, consumers can reduce energy use and costs by controlling how and when specific devices use power particularly during peak pricing or load periods, and in a way that fits with their lifestyle or needs.
Energy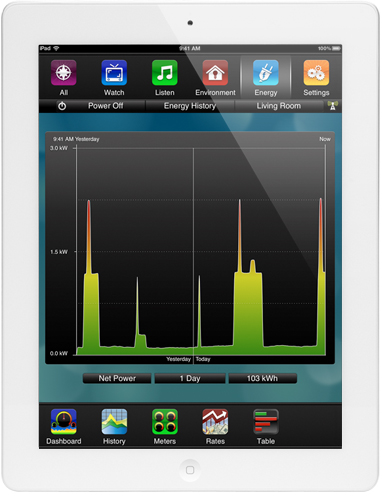 Savant automation is easy on energy:
Set your intelligent lighting to automatically turn on and off with the rising and setting sun by timing them to an astronomical clock.
Pre-set blinds to close, shutting out powerful sunlight and keeping the interior of your home cool while conserving energy.
Reduce the demands on heating and cooling systems with climate control that regulates thermostat levels based on outside temperature.
Remotely monitor and manage all of the whole-house audio/video components and other smart home electronics with your iPad®, iPhone® or iPod touch® to prevent unnecessary energy consumption.